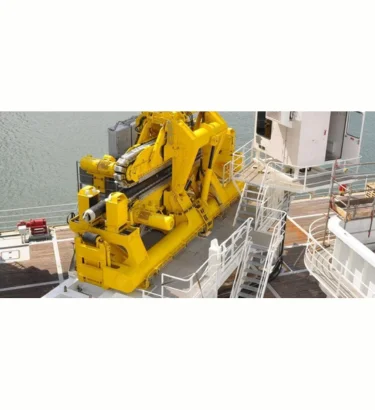 Our V-shaped tensioner pads are specifically designed to address the prevalent issue of pipe and cable damage in challenging environments like offshore sites. These pads are engineered with a robust polyurethane layer that acts as a protective shield for the external surfaces of pipes and cables. This safeguarding layer effectively prevents impact, scratches, and other potentially damaging elements.
Companies in offshore industries worldwide have attested to the exceptional quality and longevity of our tensioner track pads. Not only do they provide superior protection, but they also enhance stability and traction.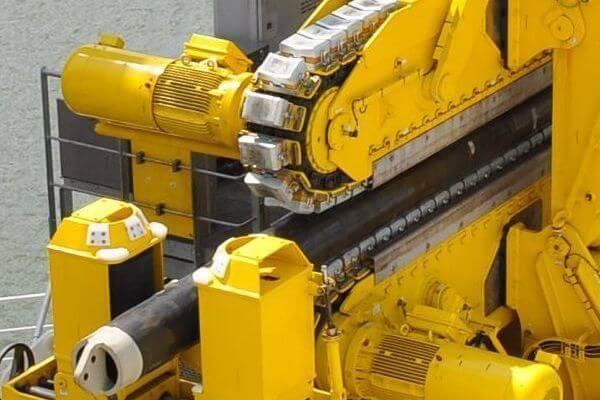 Advantages of Using Polyurethane Tensioner Track Pads:
Providing safe grip and dynamic tension on the pipes
Protecting outer layer of pipes and cables
Made from sustainable material
Providing counterbalance to the crane's force
Damage free handling of pipe-laying procedures
Can be used both on seabed or on-land
No requirement for guide roller during the installation and recovering cables
Possibility of replacing individual tracks if damaged
Contributing to environmental safety
Polyurethane Instead of Rubber:
Many cable laying tensioners available in the market are typically constructed using rubber materials. However, we prioritize the sustainability and longevity of our products, as well as their optimal performance. To achieve these goals, we have chosen to utilize polyurethane in the fabrication of our tension track pads.
Polyurethane offers several advantages beyond its marine-grade durability. It provides a wide range of color customization options while also delivering greater stability compared to rubber materials. By incorporating polyurethane into your equipment, you can ensure that your company aligns with eco-friendly standards.
Our tensioner pads feature a robust polyurethane layer in a V-shaped design, which serves to protect pipes from damage. Furthermore, this polyurethane layer offers superior grip and tensile strength when compared to rubber alternatives.
Specifications:
Tailored with durable polyurethane lining
Lining hardness of standard 85 Shore A
High performing clamps
Wear-resistant pad linings
Restaurant against UV and Ozone exposure
Can withstand corrosive chemicals and oilfield substances
Strong against salt and sea water
Guaranteed a constant tension during operations
Used for cables, pipes and umbilical cords
Available in customized varieties
Available thickness ranges from 10 mm to 300 mm
Raah Group Inc is your trusted source for both standard and customized high-quality tensioner pads designed for pipe support rollers. If you're looking for more details about their utility or wish to place an order for personalized track solutions or replacements, don't hesitate to reach out to our team of experts. We offer free consultations to assist you in making the right choice.
Additionally, we invite you to explore our other top-notch products, including the Ridderflex Stinger Rolls and Ridderflex Polyurethane Bearing Pad. These products exemplify our commitment to providing premium solutions for various industrial needs. Feel free to contact us to learn more or make inquiries about any of our offerings.