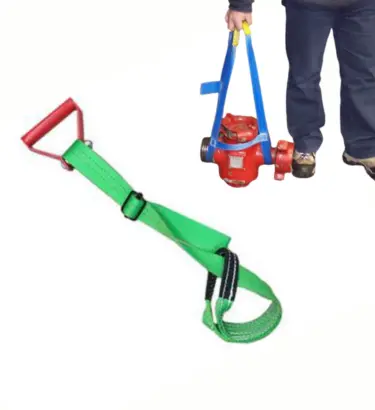 Lifting Aids| Single Handle – Double Handle – Choke Valve Sling | Load Handling Solutions
SINGLE HANDLE – MANUAL HANDLING AID
For enhanced safety in managing pipes, ironwork, and tubing sections: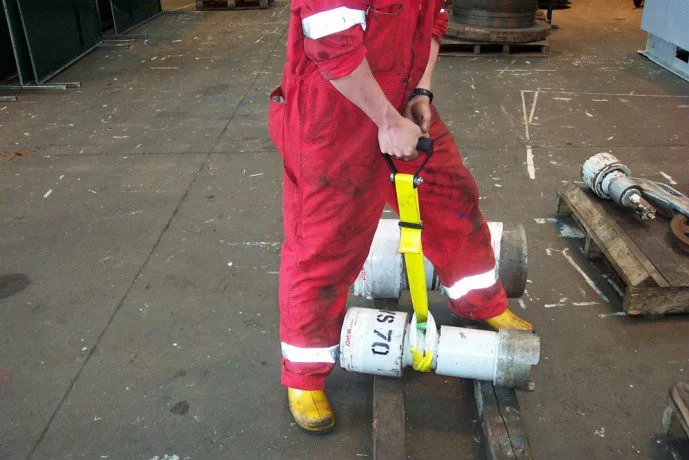 Specification:
Safe Working Load: 100 kg
Safety Factor: 10
Webbing Belt Strap: Standard size – 50 mm simplex x 9000 mm length
Product Code: OHS-S100 – MHAA100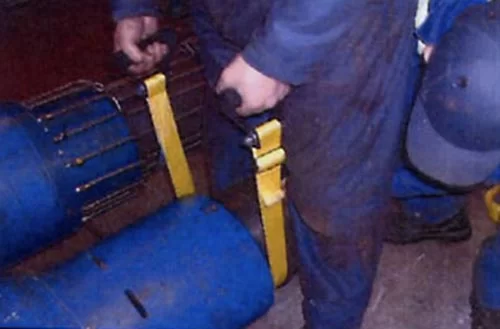 Specification:
Safe Working Load: 100kg
Ultimate Strength: 1000kg
Factor of Safety: Greater than 10:1
Webbing Material: 50mm wide simplex webbing
Webbing Length: 1500mm (standard)
Certification: CE Marked, includes Safe Use Instruction Sheet
Product Code: OHS-S100 – MHAA100
DOUBLE HANDLE – MANUAL HANDLING AID
For enhanced safety in managing pipes, ironwork, and tubing sections:
MANUAL LIFTING AND HANDLING:
In various workplace settings like offices, industries, and construction projects, manual handling aids are indispensable. Workers often engage in physically demanding tasks like lifting, carrying, pushing, and pulling objects. Unfortunately, these actions can lead to strains and sprains, particularly in the back, knees, hips, shoulders, elbows, and neck.
Assessing the risks associated with lifting emphasizes that several factors contribute to the likelihood of injury. These factors include the object's size, weight, shape, handling frequency, duration, distance, individual physical condition, strength, and health.
To mitigate the risk of strain and sprain injuries, using mechanical lifting aids is crucial. At RAAH Group INC, we've developed a solution – the Magnetic Manual Lifter – that prioritizes safety. This innovative lifter eliminates concerns about injuries from sharp or hot metallic surfaces. It enhances reliability, efficiency, and safety by eliminating direct hand contact. Our goal is to create a safer work environment where employees can perform tasks without jeopardizing their well-being.
Manual handling aid equipment encompasses a diverse array of products meticulously crafted for various workplace needs. These aids prove invaluable in facilitating manual handling tasks such as lifting, pushing, and transporting objects within a work environment. The category comprises items like manual handling lifting straps, sack trucks, trolleys, and more.
Manual and mechanical lifting aids refer to purpose-built equipment designed for the transportation of bulky and weighty materials within workplaces and warehouses. These tools substantially simplify tasks and enhance work efficiency by facilitating the seamless movement of objects between different elevations.
RAAH Group Inc. strongly emphasizes the importance of prioritizing worker safety through thorough inspections of manual handling equipment. If you hold the responsibility of an employer, it is imperative to guarantee the well-being of your staff by diligently assessing mechanical lifting aids.
GIVE US A CHANCE TO ASSIST YOU!
Get a Quote for Manual Lifting Aids Single and Double handle slings