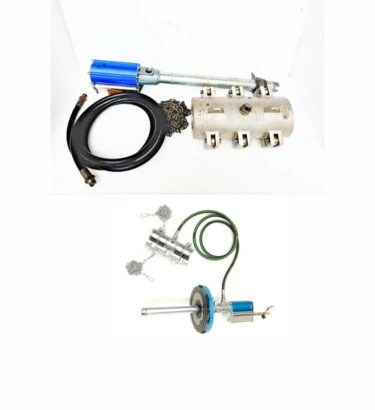 The Ultimate Wire Rope Lubrication Solution with Masto
Lubricating wire ropes is a crucial maintenance task designed to enhance the longevity of the ropes, whether they are made of various wire constructions or steel-sheathed umbilical cables. This process is not only about extending the lifespan of the wire ropes but also serves as a safety measure to prevent fatigue-related incidents during operation.
Advantages of Masto Wire Rope Lubricator Some of the benefits of using Masto Cable Lubricators include:
Compatible with dry and wet materials 
Prolonging the lifespan of a wire rope 
Improves functionality 
Reduces maintenance costs 
Easy to use 
Penetrates to the core of the wire 
Lubricate steel ropes, galvanized variety or other materials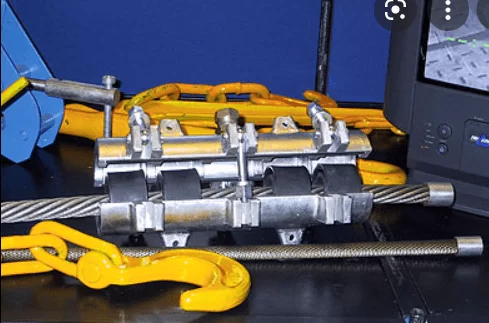 Masto Lubricators are specifically crafted for user-friendly lubrication applications, utilizing Split Seals to facilitate the lubrication process. These innovative seals comprise installable chambers designed to establish a high-pressure environment for effective lubrication. Engineered with precision, these seals consist of two halves that seamlessly converge and are additionally reinforced with a pair of chains. The lubrication substance is dispensed by a pump, while a wire rope roller continuously advances the rope through the chamber.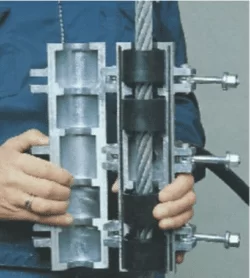 What Is Masto and What Are Its Industrial Utility?
In industries that heavily rely on steel wire ropes for industrial-scale and heavy-duty applications, regular lubrication is a crucial maintenance practice. This lubrication serves two primary purposes: enhancing safety and extending the lifespan of the wire rope by up to 300%.
The frequency of lubrication intervals should be adjusted according to the prevailing humidity levels in the operating environment. Various industries benefit from wire rope lubrication to ensure smooth and secure operations. These include:
Exploration Facilities, such as cable cars
Onshore and Offshore Oil and Gas Platforms
Cargo Handling and Shipping Operations
Marine Industries and Vessel Maintenance
Use in Crane Cables and In-House Lifting Cords
Maintenance of Public Bridges and Cable-Operated Transport Systems
By adhering to recommended lubrication intervals and considering environmental factors like humidity, these industries can maximize the safety and durability of their steel wire ropes, contributing to efficient and reliable operations.
Masto pressure lubrication is a renowned tool for wire rope maintenance, suitable for both land and underwater applications. It effectively extends the lifespan of wire ropes by reducing rust, corrosion, and friction. This all-in-one solution minimizes lubrication intervals, saving overall costs. For inquiries about compatibility or bulk orders, feel free to reach out to us for prompt assistance. Masto Lubricators are the ideal choice for wire rope lubrication in the market.