Ridderflex Cross Over Pipe Guidance Covers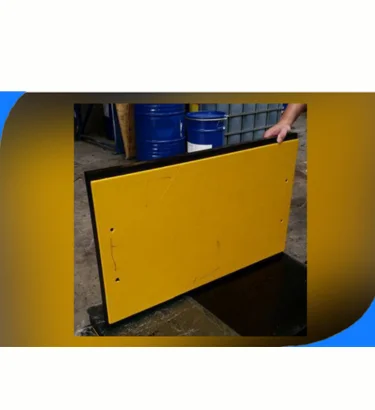 The design of crossovers is meticulously crafted to safeguard subsea pipelines and cables. Renowned for their durability and dependable shielding, Ridderflex's crossover pipe guidance covers have earned a reputation as a top-performing solution. They are celebrated for their extended lifespan and the cost-saving benefits they offer in the long term.
Securing subsea pipes and cables is a demanding task that demands flawless execution and precision. To accomplish this, only the finest-quality materials are integrated into the exceptional polyurethane (PU) protection plates designed for cable guidance.
Features and Specifications:
Premium materials and robust polyurethane coatings are used in the manufacturing of PU protection plates for cable guidance. These plates are designed to offer exceptional flexibility, capable of enduring a wide range of impacts and challenging environmental conditions, even preventing the freezing of water pipes. They come in a rectangular shape, which has proven to be the most effective design for ensuring protection.
The hardness of these polyurethane cable jacket sheets falls into two classes, ranging from 60 Shore A to 95 Shore A. This flexibility in hardness allows them to adapt to varying seabed depths and atmospheric conditions. Furthermore, these highly durable PU protection plates for pipes can be customized to meet the specific requirements of the work site, pipe sizes, and intended functionality.
Available in different thickness
Made with premium polyurethane layer for additional protection
Comes with a variety of hardness degrees
Customizable for colors, size, and other technical features
Durable & wear-resistant
Resilient against Ozone and UV
Enhanced with polyurethane protective coatings
Resistance to wear
Easy to install
Corrosion free; in contact with seawater, mineral oils, gasoline, and other chemicals.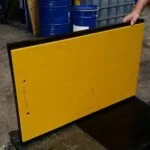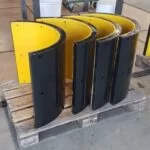 Get Quote: 
If you require guidance on selecting the appropriate polyurethane lining material, assessing the hardness level for your oil pipe protection plates, or incorporating tailored features, our team of experts is readily available to provide complimentary consultations, ensuring you make the optimal choice for a secure seabed pipeline system.
Irrespective of your global location, we are your comprehensive source for all oil and gas industry needs. Place your order today for crossover cable guidance plates or seize the opportunity to benefit from our bulk purchase discounts.