Morse 86 Series Drum Lifters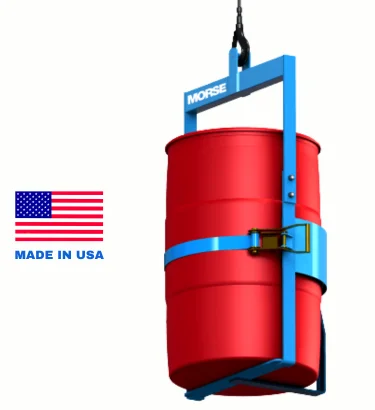 The Morse 86 series drum lifters were meticulously engineered to revolutionize the traditional manual lifting and tag line lifting methods by providing a dependable mechanical alternative. In numerous industries where the handling and transportation of substantial drums are routine, the Morse 86 series offers an ingenious solution that enhances efficiency, convenience, and personnel safety.
The primary focus of Morse 86 drum handling equipment is to significantly reduce lifting-related accidents by ensuring a secure and firmly locked transfer of oversized barrels. This innovation not only saves time but also prioritizes the safety of personnel during the lifting and transfer process.
Model 86 is a drum lifter constructed from durable carbon steel and painted blue. Its primary purpose is to assist in lifting loaded drums using a crane connected to the hook. This tool is crucial for loading and unloading drums for various transport and application needs. It features a secure strap mechanism to prevent drum slippage and ensure the drum stays safely in place during lifting.
Key Features of Safety Conscious Lifters with Under-Drum Support:
Designed for attachment to cranes, monorails, or hoists.
Supports the drum from the bottom.
Utilizes a secure chain to encircle the drum securely.
Suitable for lifting steel, plastic, or fiber drums.
Maximum lifting capacity: 1,000 lbs (454 kg).
Specifications for Drum Compatibility:
Accommodates drums with diameters ranging from 22″ to 23.5″ (55.9 cm to 59.7 cm).
Suitable for drums with heights between 23″ to 38″ (58.4 cm to 96.5 cm).
Can accept Diameter Adaptors to handle smaller drums down to 14″ (35.6 cm) in diameter.
Applications of the Drum Lifter:
Commonly used in the following settings:
Docks and mezzanines.
On oil rigs and other marine applications.
At construction sites.
Safety Guidelines for Connecting and Removing Drums with Morse Drum 86:
Do not attempt to remove a loaded drum using your bare hands, as this can be physically demanding and unsafe.
Instead, it is recommended to use a drum truck for effortless handling, as demonstrated in the provided image.
For easy drum transport, we recommend using Model 160, the 4-Wheel Drum Truck.
Drum Lifter Dimensions for Model 86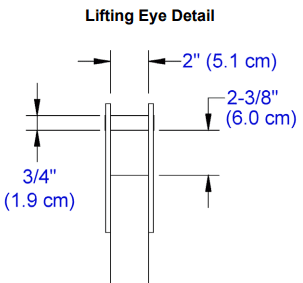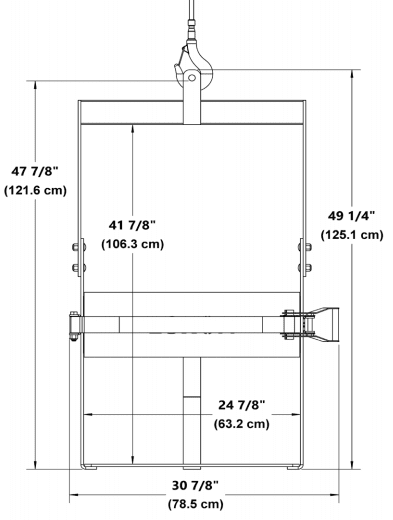 At RAAH Group Inc, our commitment is to deliver safety-tested products that not only meet the specified criteria but also align with your expectations for top-notch quality standards. If these specifications do not align with your needs, explore our range of other drum lifters available for purchase, including the Morcinch Drum Handling System.