Cable and Nylon Hose Chokers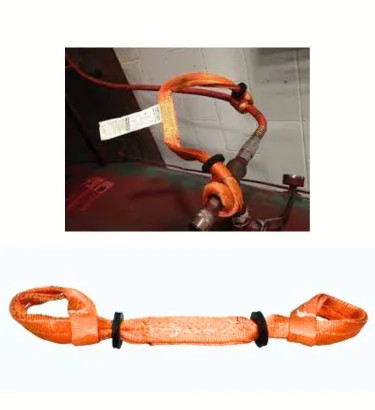 Cable Hose Chokers are crafted from robust metal and are employed to protect pipes and hoses that are under high-pressure conditions, such as those carrying air, water, steam, slurry, oil, and more. The primary objective of these restraints is to enhance safety and prevent accidents or injuries that may occur in the event of a high-pressure hose failure.
Available hose ID size ranging from 0.25" up to 12" inch
Our Nylon Hose Chokers, proudly 100% manufactured in the USA, feature a sturdy braided metal whip. These AIW products offer exceptional control in the event of a connection failure, making them indispensable for all pneumatic supply hose applications. They effectively reduce the risk associated with using pressure hoses for applications involving air, water, steam, sandblast, or other high-pressure fluids. Furthermore, they provide excellent control for hoses with an impressive capacity of up to 15,000 PSI, minimizing excess whipping and ensuring enhanced safety.
Crafted from a durable braided metal whip, these hose safety cables/nylon chokers offer remarkable control over the release of air or fluids, even capable of achieving a complete shutdown.
These safety hose chokers are engineered to endure pressures exceeding a ton of force. Both ends are fastened with nylon spools that serve as tension adjusters when pulled. This ingenious design not only secures the hose in position but also gradually reduces or entirely halts the flow of air or fluids. The tightening process persists until the pressure is completely severed from the source.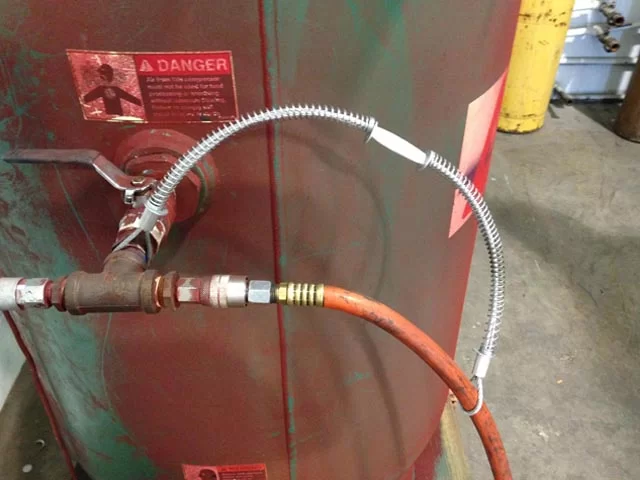 Available in a variety of sizes for perfect fitting
Easy to install mechanism
Comes with nylon spool
Place an Order:
Many HSE and Project managers face a significant concern: determining the appropriate time to replace hose cable restraints. If you're seeking expert guidance on your hose restraint needs, including force calculations, material requirements, and installation complexities, don't hesitate to reach out to us.
At RAAH Group Inc –  we serve as distributors for both standard and customized Cable Hose Chokers, as well as a variety of other Hose Safety products. Our range includes Whip Stops, Whip Socks, Nylon Hose Chokers, Hose Restraints, Hose Hobbles, and various innovative hose safety solutions.
Take advantage of our discounted prices on bulk orders by placing your order today. You can contact us via phone or email for a consultation with our field experts.