TAGATTACH Grip Rope Tag Line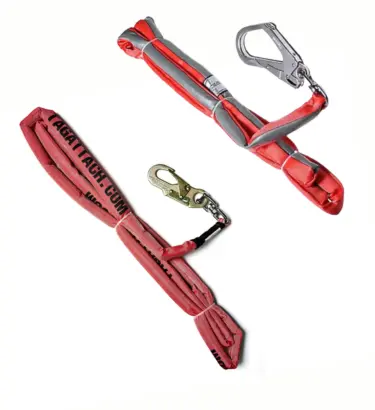 Taglines, extended ropes affixed to the load, assist ground personnel in managing and guiding the load's movement while it is being hoisted by the crane.
This helps prevent uncontrolled swinging or rotation that could lead to potential hazards such as contact with power lines, buildings, or other cranes. By using taglines to guide the load, the risk of creating crush zones upon collision with stationary objects is reduced, minimizing the possibility of individuals becoming trapped or injured.
Available in 3mtr, 5mtr, 7mtr and 10mtr lengths
We are experts in providing professional safety tagattch systems specifically designed for the Construction, Rail, Marine, Oil, and Wind Energy sectors.
The TagAttach Grip Rope Safety Tagline proves highly effective in scenarios where the rigger needs to detach the tagline due to planned increases in lift height and load movement. Its design incorporates a high-density, anti-tangle core, along with TagAttach TagHook technology, streamlining the "snap on/snap off" hook up process. The rope is engineered for both anti-slip and anti-tangle properties, while the addition of a reflective cover makes it particularly suitable for nighttime operations. However, it's essential to note that this product is not engineered for nor intended to be utilized as a lifting device.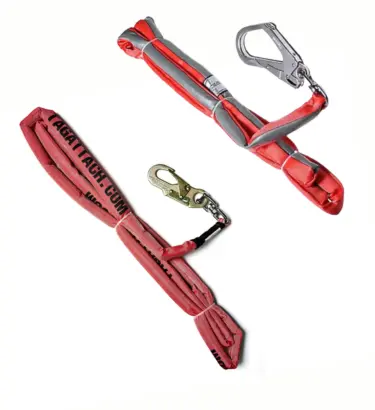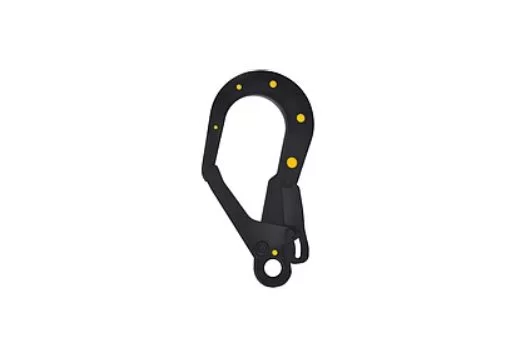 Di-Electric Hook
Material : steel polymer composite Gate Opening : 55mm. Breaking Strength : 23KN. Conforms to : EN362 : 2004 Class Q. Minimum Dielectric Resistance 14Kv. Ergonomic grip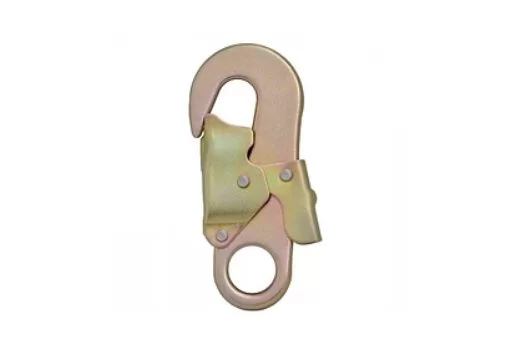 M10 Eye Bolt Snap Hook
Material : Alloy Steel. Gate Opening : 17mm. Breaking Strength : 23kN. Conforms to : EN 362:2004 Class T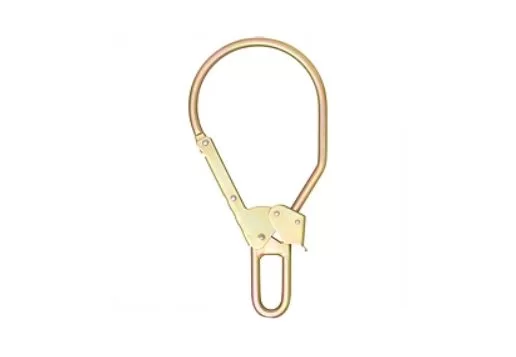 Steel Skip Hook
Material : Alloy Steel. Gate Opening : 80mm Breaking Strength : 23kN Conforms to : EN 362: 2004 Class T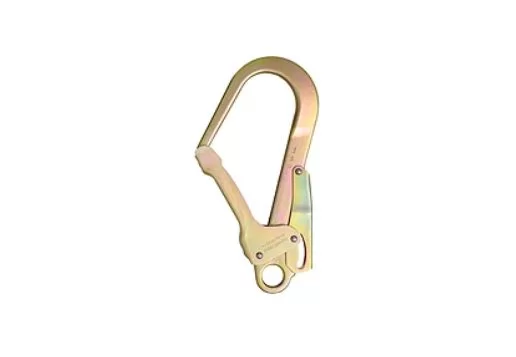 Forged Alloy Steel Snap Hook
Material : forged alloy steel. Gate Opening : 50.8mm. Breaking Strength : 23kN. Conforms to : EN 362:2004 Class T Ergonomic Grip