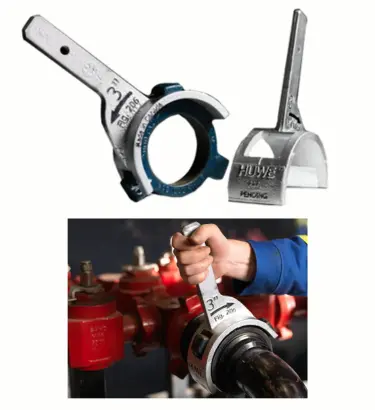 Introducing HUWE Wrenches, proudly crafted entirely in the United States. These wrenches are designed to replace the conventional sledgehammer, offering a superior solution for tightening and loosening unions within the energy sector. HUWE Wrenches provide a cost-effective and exceptionally efficient means to secure and disassemble hammer unions, ensuring top-tier performance while promoting economic value.
How to use HUWE hammer Union Wrench?
The HUWE wrench, created by oil field engineers, serves diverse needs in the oil and gas industry. It replaces hammer unions in various applications within the field. In addition to their role in the oil and gas industry, HUWE wrenches have also demonstrated significant benefits in high-pressure systems used in mining for maintenance and shutdown services.
Structure:
HUWE Head: The central innovation of the design, the HUWE head is constructed from durable steel and comes in various sizes ranging from 2 to 6 inches. It features a curved attachment section for easy placement over the nut and is designed without any welded compartments.

HUWE Handle: HUWE handles are exceptionally user-friendly. The removable handles are designed to enhance task versatility and can withstand even the most demanding industrial tasks.

HUWE Pin: Despite its small size, the HUWE pin is robust and serves the crucial role of keeping the handle securely attached to the head. Additionally, a safety chain is incorporated to prevent tool drops and ensure overall safety.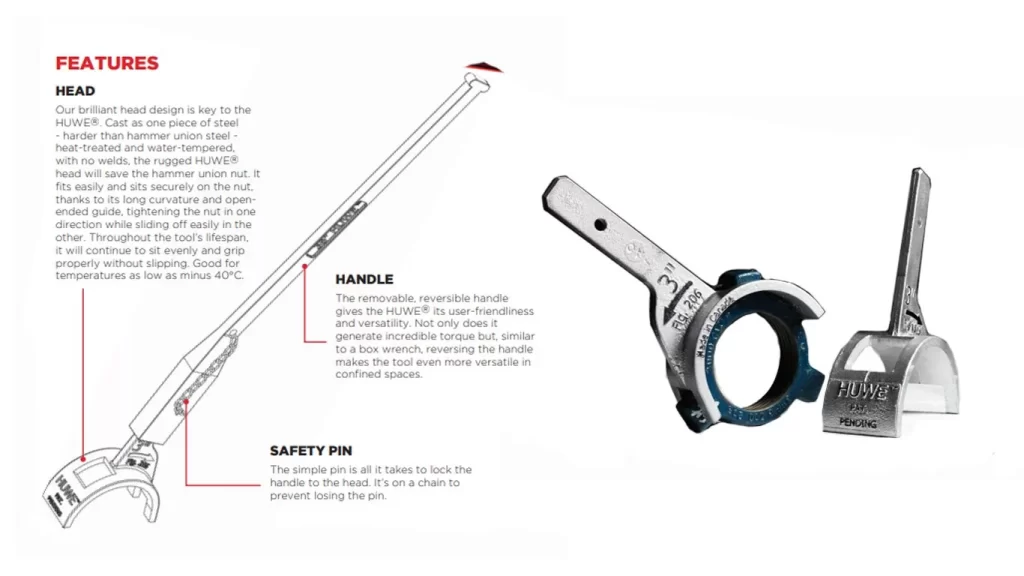 Specifications:
Crafted from steel that has undergone both heat treatment and water tempering, these items are accompanied by a certification of quality. They offer a range of head sizes, with diameters ranging from 2 inches to 6 inches. Additionally, removable handles are available in four distinct sizes. These products are priced affordably, user-friendly, and built to withstand rugged conditions, ensuring durability. They are also supplied with a comprehensive user manual for your convenience.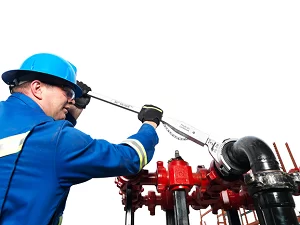 Place an Order:
In short, using the HUWE is a breeze – no need to apply excessive force. If you're unable to locate the specific union diameters you need for your industrial requirements or require additional details regarding the recommended head and handle sizes for HUWE Wrenches, we can tailor the tool precisely to your specifications.
Feel free to reach out to us for ordering or to obtain a quote for bulk purchases.