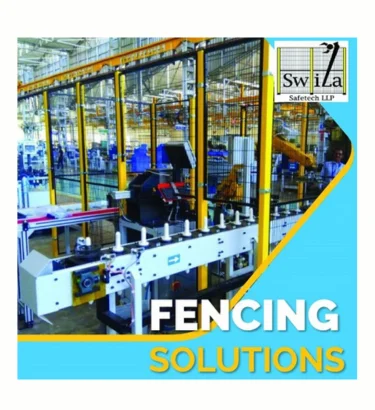 ISO 14120 (ARAI) standards
Our Machinery Fencing Systems prioritize the safety of individuals in proximity to machinery, ensuring a secure working environment. These meticulously designed systems are aimed at assisting you in establishing the utmost safety and productivity within your workplace.
Our approach enables you to customize a high-security system directly on your premises, maintaining the same level of craftsmanship and durability as if you were to purchase pre-made products. Each panel is meticulously crafted to seamlessly blend with the overall aesthetics of your fence, granting you full control over the visual aspect of your site.
The use of physical barriers is an effective strategy for minimizing the potential for employee injuries. These barriers also serve to mitigate the risk of expensive legal disputes and machinery downtime. Commonly found in industrial settings, these applications are essential for ensuring workplace safety and operational efficiency.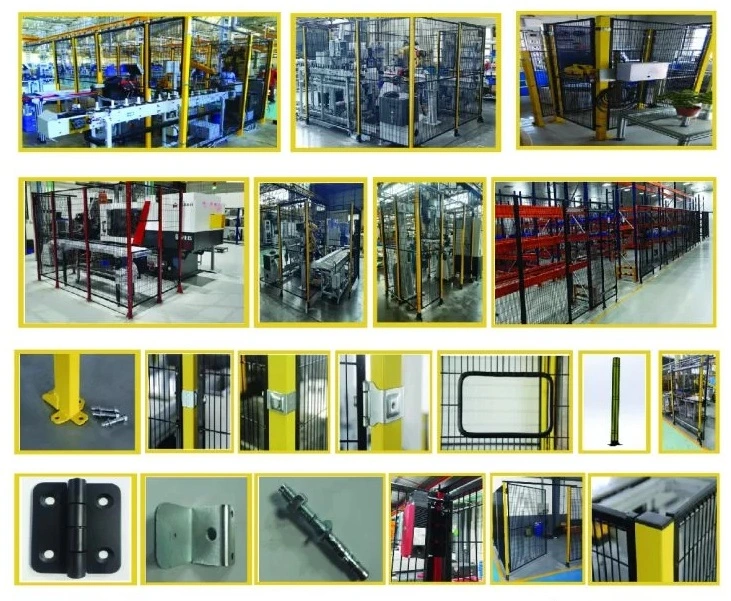 Application:
Robotic cells

Machine Guarding

Warehouse internal Fencing
Store Fencing
Palletized & Assembly Lines Fencing
Any other industrial fencing applications
Features:
RAAH Group Inc is proud to unveil its latest product line: premier safety fencing certified under ISO 14120 (ARAI) standards. Our offerings encompass two distinct series, the 40×40 and 40×60 Series, each designed to meet the highest safety and quality requirements.
Within these series, we provide a range of standard heights, including 1000mm, 2000mm, and 2200mm, ensuring that we can cater to various safety needs and specifications. Our comprehensive product lineup includes mesh panels, doors, and a wide array of connecting accessories, all designed to offer uncompromising safety and protection for your unique requirements.
Product Variety:
Framed Safety Fences Our safety fencing systems are built with user-friendly construction and a sturdy design to ensure maximum safety. Here are some key features:
Safety – Installing our fence guarantees the protection of your workers by creating a secure barrier.

Anti-Climbing Technology – Our fences are equipped with anti-climbing technology to deter unauthorized individuals from attempting to scale the perimeter.

Enhanced Visibility – The unique design of our mesh slots provides optimal visibility of machinery and equipment.
Frameless Safety Fences Our frameless safety fences offer versatility in their applications. They are designed with durable construction and can be used in various scenarios.
Safety – The preset slot dimensions make it easy to install these fences, ensuring the safety of passersby and construction workers by creating a protective barrier.

Certified Visibility – These fences meet international standards for visibility, ensuring excellent visibility of machinery and equipment.
Get Quote:
At RAAH Group Inc, prioritizing your safety remains our paramount objective. We provide an extensive selection of safety fencing solutions designed to safeguard both your workforce and your workplace. Our commitment to adhering to rigorous international regulations and standards ensures that you can concentrate on your core business operations without the burden of safety concerns. Reach out to us today for further details or to initiate an order placement process. Your safety is our mission!