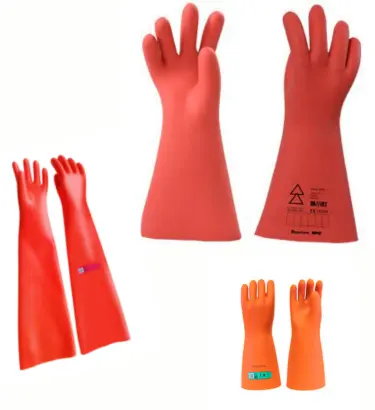 At RAAH Group Inc, we've brought together real-world field experience and the insights of safety experts to introduce a range of essential insulating glove options. When selecting the right electrical insulating rubber gloves for your needs, it's crucial to consider factors such as ergonomic design, suitability for specific tasks, comfort with a soft interior, and exceptional dexterity, all while prioritizing safety. To make an informed choice, carefully assess these factors in relation to your workplace environment and safety requirements before purchasing insulating gloves for electrical current protection.

When considering the purchase of electrical current insulation gloves, it is crucial to carefully assess the following factors in alignment with your workplace conditions and safety needs:
Class category
Voltage resistance
Color code
Sizing
Types and safety standards
Raychem RPG stands out as a pioneering provider of safety products in the market, consistently upholding their commitment to delivering reliable electrical workplace safety solutions. Their comprehensive glove size range, spanning from 8 to 12, caters to the diverse sizing needs of both men and women. Before delving into the specific models, let's explore their remarkable features.
Select the appropriate insulating gloves based on their intended use and size, and be sure to pair them with corresponding safety gear like step voltage protection boots. Additionally, inflate each safety glove carefully to verify its functionality and prevent any potential injuries. If you have any questions about our insulator gloves and boots or wish to order a complete electrical safety kit, please contact us promptly. Remember, in matters of safety, time is of the essence.