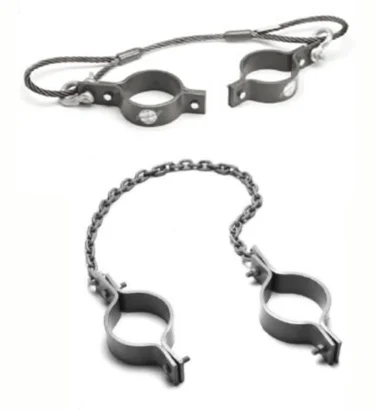 API standards mandate a minimum breaking strength of 16,000 pounds for rotary hose safety clamps. Our rigorous testing procedures for our hobble systems have been conducted to ensure strict compliance with these API standards. Each cable assembly is supplied with proper tagging and has undergone thorough pull testing, as well as load testing to guarantee its performance.
Our chain-style hobble system represents the perfect fusion of high-quality materials and precision engineering. These models deliver unwavering reliability and unmatched safety. Designed for effortless installation, they excel in versatility, catering to both temporary and semi-permanent applications.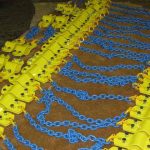 Cable-style hose hobbles are designed with enhanced durability to prioritize safety. They provide a reliable solution for securing the ends of rotary and other high-pressure hoses to prevent potential accidents caused by hose failures.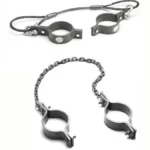 This type of category features a lone clamp on one end, while the opposite side is fastened with a punched hole for secure attachment to an anchorage point. These can be affixed to either a wire cable or a chain.

Get Quote:
RAAH Group Inc specializes in providing a range of Hose Safety products, which includes items such as Whip socks, whip stops, Cable Chokers, Nylon Chokers, and Hose Hobbles, commonly referred to as Pipe Clamps. Take advantage of our competitive pricing for bulk purchases and place your order today to secure the best deals in the market.