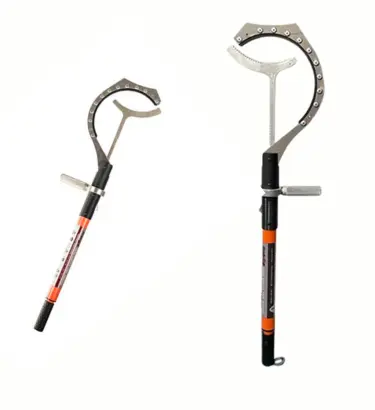 GrabIt hand safety tool has been meticulously crafted to ensure secure operations involving hanging pipes ranging from 8 cm to 25 cm in diameter. Its uniquely engineered handle facilitates the ability to secure the device in place once it encircles the pipes. Additionally, the incorporated trigger simplifies and enhances the safe release of GrabIt after use. hand safety tool facilitates hands-free operations by securely enclosing around a pipe or similar object, guaranteeing a strong hold during tasks.
At RAAH, our mission is to elevate industry safety standards while providing innovative and practical solutions to ensure the well-being of workers. Our focus lies in offering uncomplicated yet highly effective equipment designed to mitigate risks within workplaces. Our goal is to provide tools that not only minimize muscle injuries but also enhance overall efficiency and precision.
We take pride in presenting top-notch hand tools at competitive prices, serving as your ultimate destination for a comprehensive range of manual equipment. Above all, your safety is our utmost priority at RAAH!