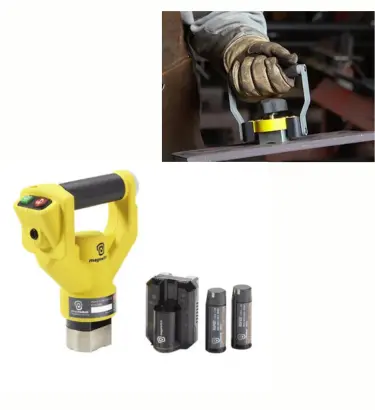 Magnetic Manual Lifting is designed to aid in the elevation and securement of metallic items, encompassing both flat and round products. Crafted utilizing fail-safe magnetic technology, this solution boasts robustness, efficiency, and minimal upkeep. Its dependable hands-free lifting capacity contributes to its reliability. By curbing potential hazards linked to crushing and pinching, it actively minimizes associated risks. The employment of magnet lifting device yields elevated operational efficiency and cultivates a more secure workspace.
Primarily intended for use with ferrous steel, the magswitch lifting magnet tool also demonstrates functionality with gauged metals. It's worth noting that the magnet's attraction force improves with thicker metals. However, it's important to mention that Hand Lifter 60 is incompatible with certain materials like welding clamps or electrically charged items.
Magswitch Hand Lifter 60-CE Series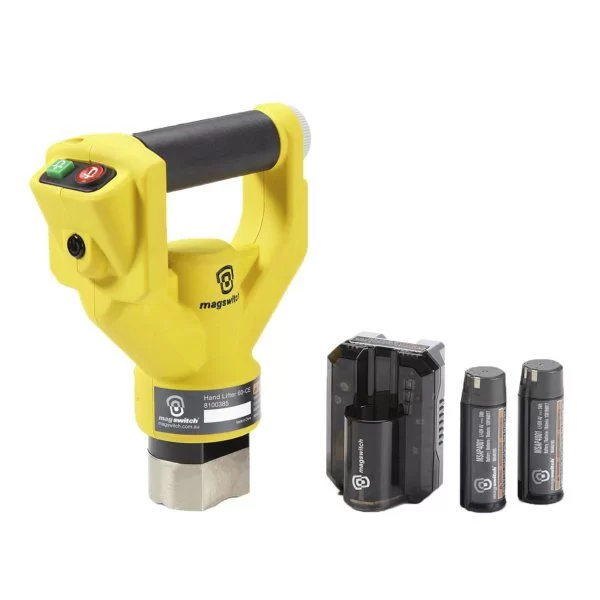 The Magswitch Hand Lifter 60-M presents a versatile solution for your compact steel handling requirements, functioning as a manual On/Off combination magnetic hand lifter and sheet dragger.
Our cutting-edge technology incorporates a fail-safe feature that ensures your safety and peace of mind. Even if the power depletes during operation while the lifter is supporting a load, rest assured that the magnet will remain engaged, preventing any unexpected steel detachment.
Equipped with dual rechargeable 4V lithium-ion batteries, a convenient charger, and a holster, the Magswitch Hand Lifter 60-CE offers a complete package for your lifting needs. Say goodbye to complex lifting methods – experience the future of efficient, controlled, and secure steel manipulation with our exceptional one-handed lifter.
Safe Lifting Technology solutions with Magswitch Magnets